Surgical kit
BONE EXPANDERS
Complete surgical kit for bone expansion
The expanders are devices that allow implantology to create osteotomy sites that are difficult to perform with traditional methods.
The BIOUNITE expander kit is composed of titanium devices available in 4 diameters, characterized by depth lines with laser markings.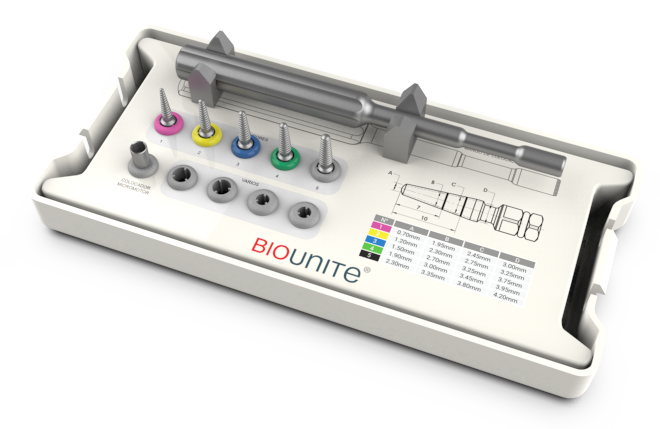 Expanders Features
Progressively dilate the fine ridges
They compact the walls of the surgical site, increasing the primary stability of the implant (in cancellous bone)
The greater manual control with respect to the rotating tool allows to penetrate slowly into the medullary zone and in those delicate situations where the mandibular canal can not be invaded.
Kit components